I'm a writer, oceanographer, yogi, translator,  devourer of books, and agent to a menagerie of imaginary animals. I also take a lot of photographs.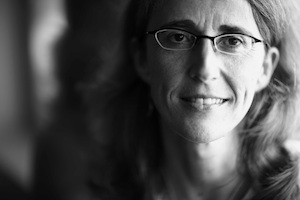 After spending well over a decade as a research scientist, I worked in that wild frontier between academics who produce information and those that would like to use it.
When not studying the ocean, I've tutored English as a second language, translated scientific publications and art criticism, taught yoga at a women's shelter, run a marathon (slowly), and swum across the Hudson River. I live outside New York City and in Alexandria (Virginia) where I usually write in English and dream in Spanish.
I have a compulsion to ask hard questions. While once I used direct observations of nature and research to try to find answers, fiction is my new tool for exploration. My stories are about circus performers and spies, about artists and scientists, about those that are haunted by their pasts and those who dare to affect their futures.
Because I like to ask questions and because curiosity drives me to search for answers, I live in a state of systematic wonder, a poetic definition of science discussed in the fabulous Brainpickings blog.
In Systematic Wonder, I'll apply that curiosity beyond pure science in a virtual scarabattolo or wunderkammer. (Aren't those fun words? They both refer to cabinets of curiosities, those Renaissance collections of random items of beauty and strangeness.)
Most of the topics—mythology, art, history, fairy tales, the circus, maps, espionage, science, yoga— relate to my fiction. But not all of them.
I hope you stop by and join the conversation!